How It Works
Choose Your Plan. Subscribe monthly or get the entire course all at once.
Delivered To Your Door. All the chemicals, tools, and supplies, along with access to our education-packed online classroom are included in each kit.
Learn By Doing.Discover the world of chemistry while creating fun, safe, and educational experiments.
"If you're looking for hands-on science kits that will entertain as well as inform, Creation Crate just might be what you're looking for."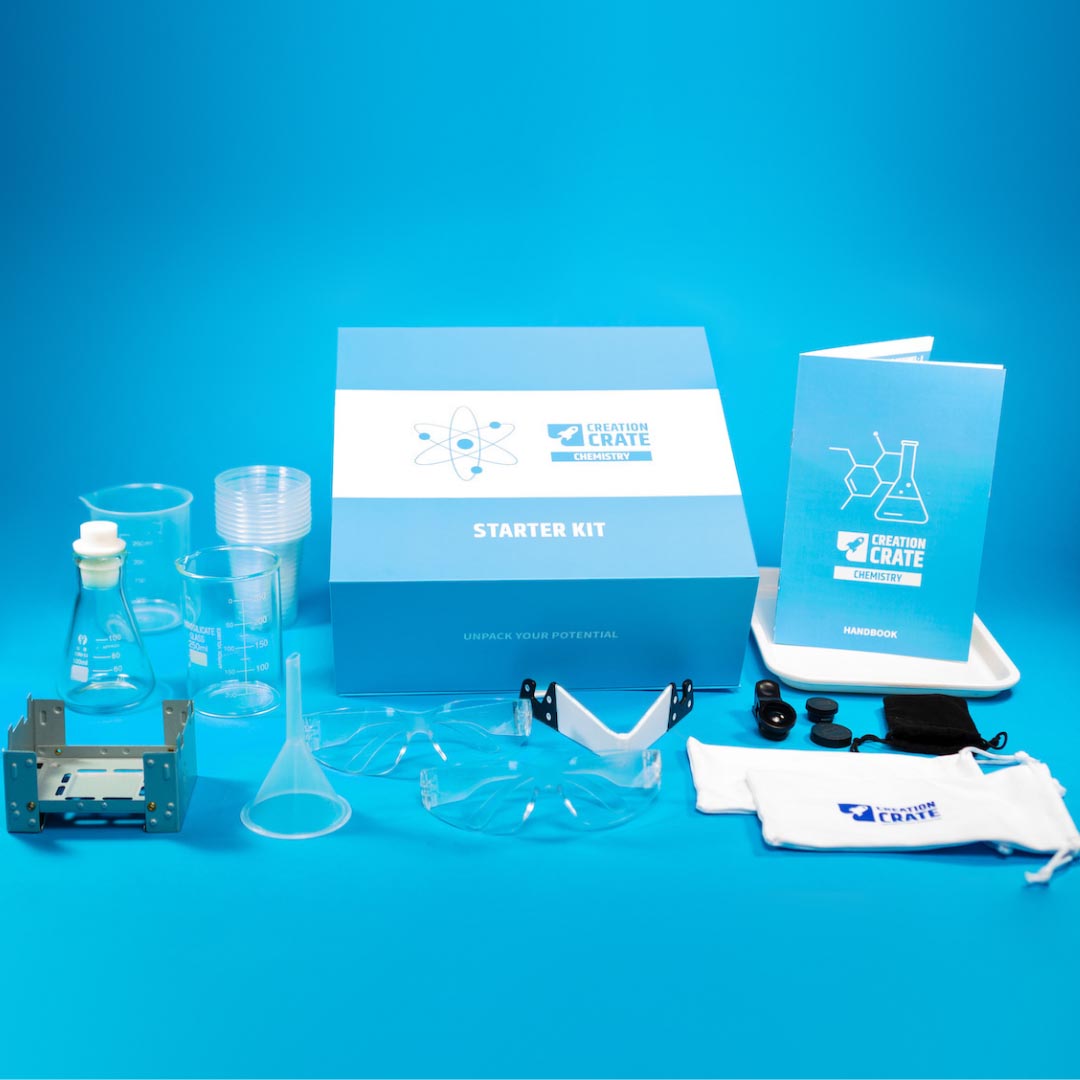 Everything is included
From flasks and beakers to chemicals and safety gear, every kit contains all the high quality materials you need to safely conduct your experiments.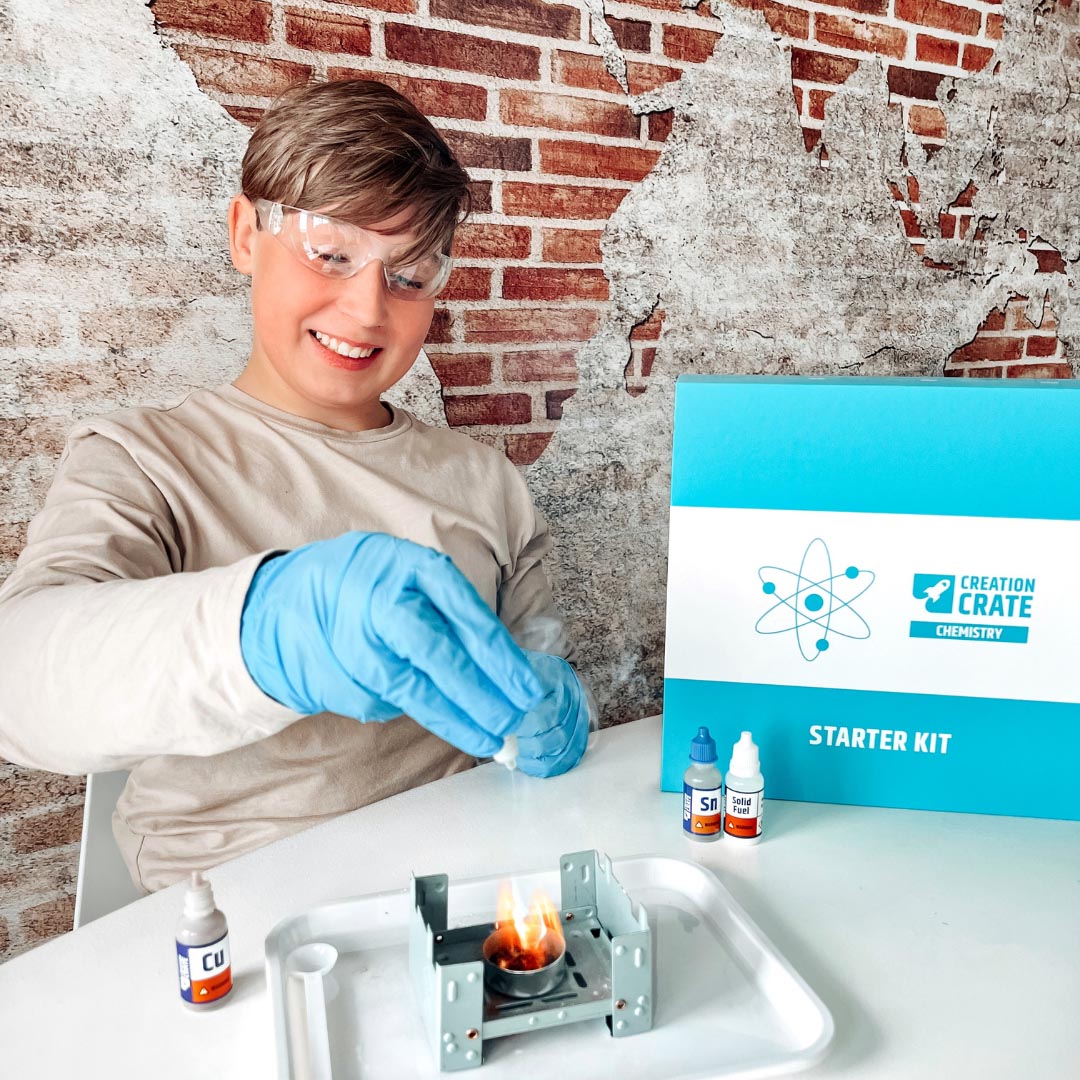 Learn at your own pace
Each lesson uses hands-on experiments to cover concepts like chemical elements, equations, reactivity, scientific patterns, energy, and much much more!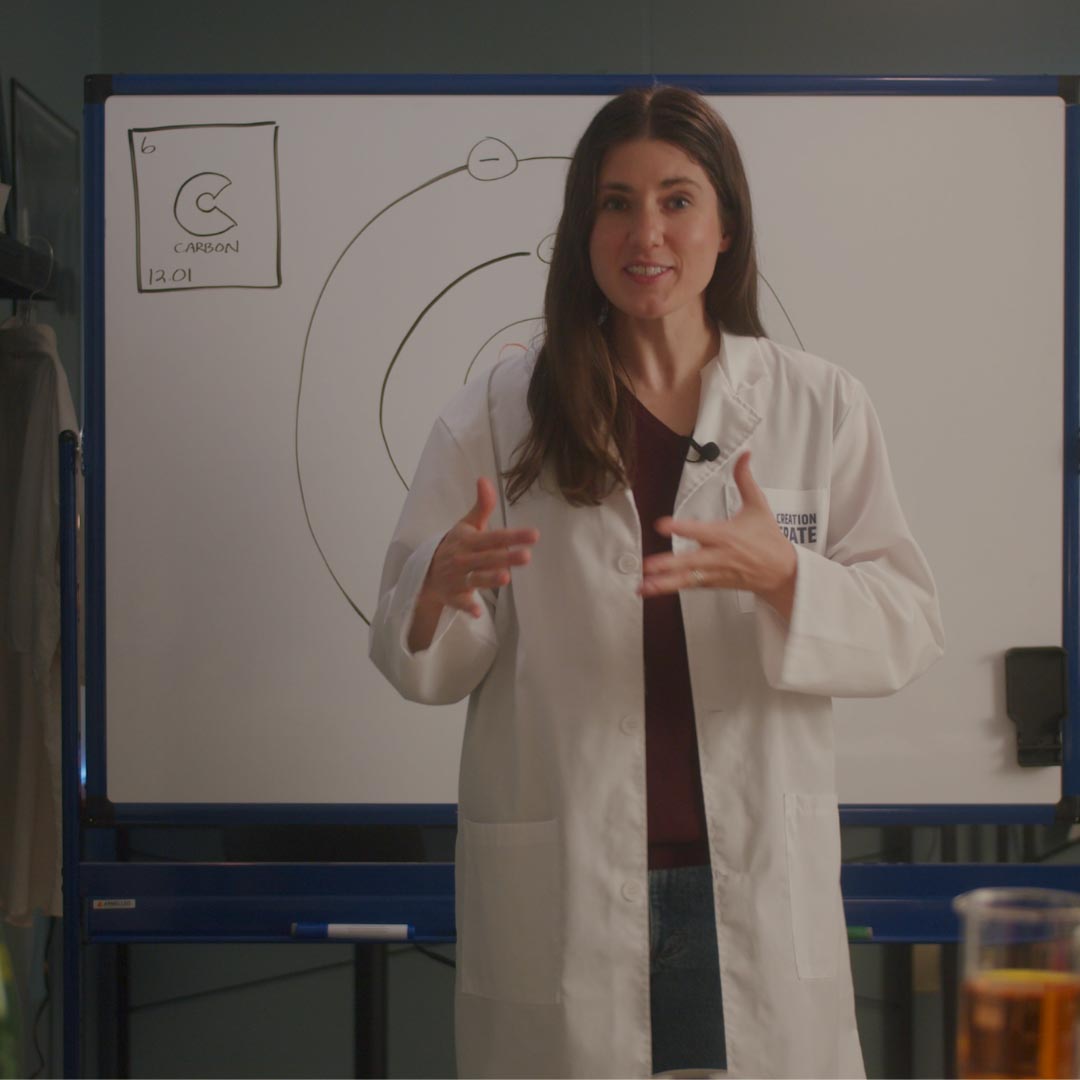 Education-packed online classroom
Inside the classroom you will find tutorials, learning resources, challenges, and other material to help you get a deep understanding in the foundations of Chemistry.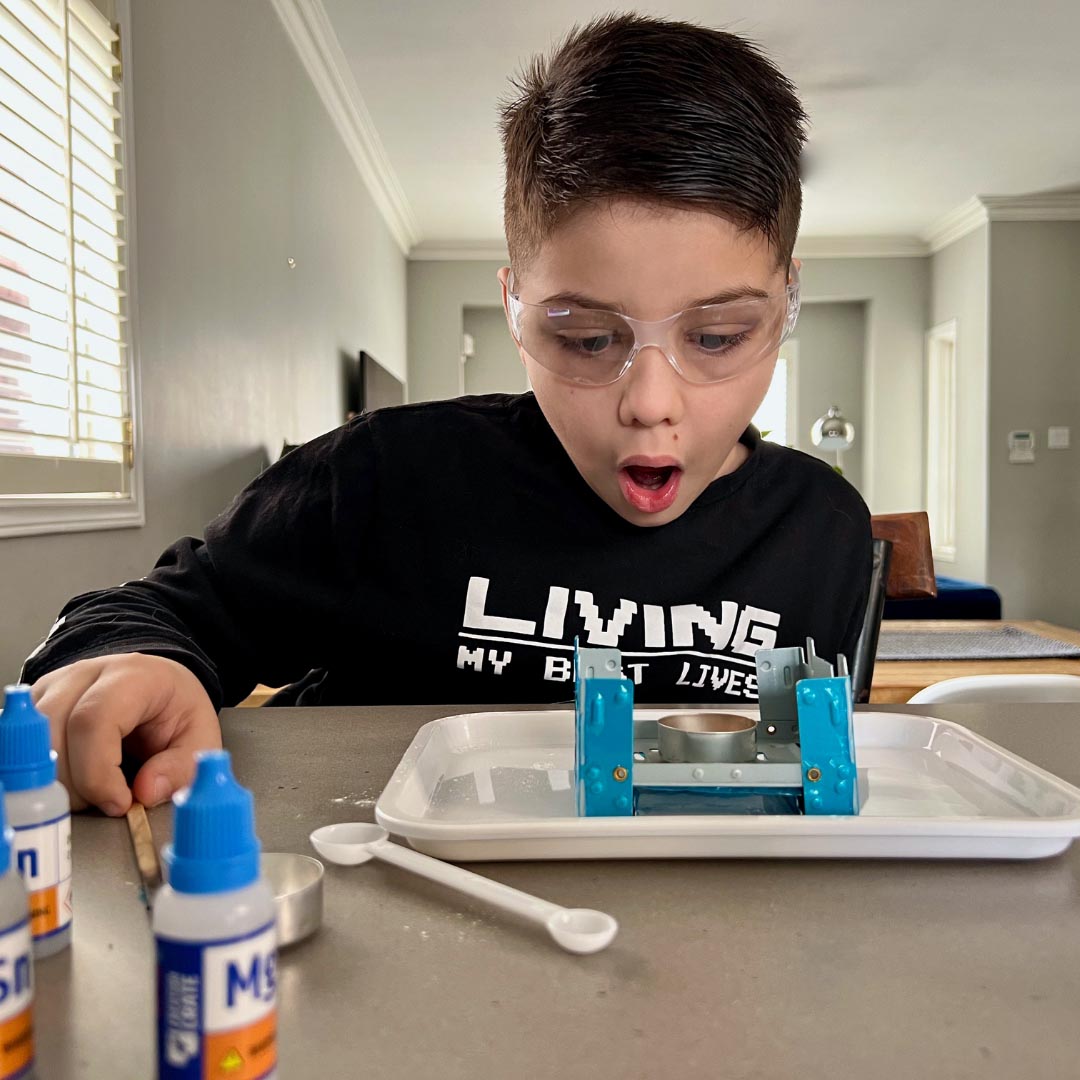 Perfect for kids ages 10+ and curious adults
Pass down your enthusiasm for science to your child. We recommend a parent to help support the use of safety rules and supplies but don't worry... you'll also have fun discovering the world of Chemistry.
Frequently Asked Questions
Who is this for?

This course is intended for anyone ages 10+ with adult supervision, but isn't just for kids! Anyone who wants to learn about science or refresh their understanding of basic chemistry will enjoy conducting exciting experiments.

Children who are learning about chemistry for the first time.
Adults who want to learn about concepts that explain the world around them.
Teachers who want to engage their students with awesome experiments.
Parents who want their children to develop a lasting interest in science.
Homeschoolers who want to reinforce chemistry concepts through hands-on activities.
What's inside?

You'll receive all the necessary supplies to perform each fun experiment, delivered directly to your door. The starter kit consists of the basic equipment you'll use throughout the course, like high-quality beakers, a pocket stove, and safety equipment. Each lesson's kit contains additional supplies specific to the two experiments in that lesson.
Do I need any prior experience?

No experience necessary! You can start the course as a complete beginner. The Chemistry Course, like all Creation Crate courses, is progressively challenging. Each experiment and lesson builds on the concepts learned in the previous lessons, so you can put your understanding into practice and gain a ton of experience and knowledge.
What will I learn about?

The Chemistry Course covers an overview of the core concepts of natural science. The course begins with an introduction to the building blocks of all life—atoms—and moves through the Periodic Table of Elements, chemical formulas, balancing chemical equations, acidity and pH levels, reactivity, and so much more.
Are the experiments safe?

Yes, but adult supervision is required. Some experiments involve an open flame or mixing chemicals, so they should be completed in the presence of an adult.
What's inside the online classroom?

The Online Classroom is where you'll get step-by-step instructions, detailed video demonstrations, and one-on-one guidance. Each lesson introduces the key concepts covered in the experiments.

Then, it shows you how to conduct each experiment so you'll never feel lost or confused.
Do you offer any support?

We offer one on one support through email, phone, and video!

No matter what problem you are trying to troubleshoot, Creation Crate will get on a call with you and go step by step through your project until it is completed.

That is our promise to you!
When will I get my first shipment?

We ship projects within 2-4 days of purchase. Shipments are usually received within 3-5 business days of transit in the US and Canada. Order by December 18th to make sure your order arrives by December 25th. Please be advised that shipping in the holidays may be subject to delays from carriers. International shipments spend 8-21 days in transit.
What is the return policy?

Free & Easy Returns! If you aren't happy, you are able to refund and return your kit within 14 days after shipment. Have a missing or broken part? Get spare parts sent to you for FREE! There's a reason people say our "customer support is the best EVER". If there is an issue or problem, we will make it right.
Check out our other courses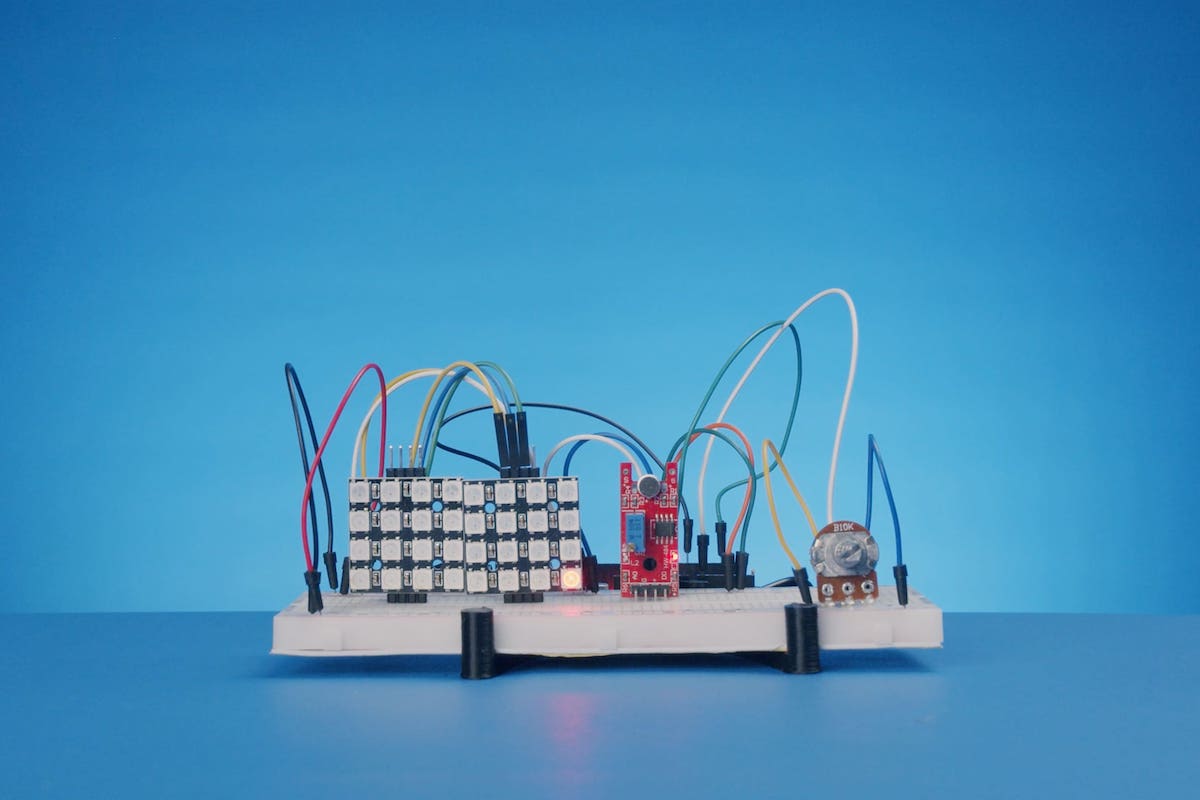 Electronics Beginner
Learn Electronics, Coding, and more with education packed tech projects delivered to your door.
Learn More →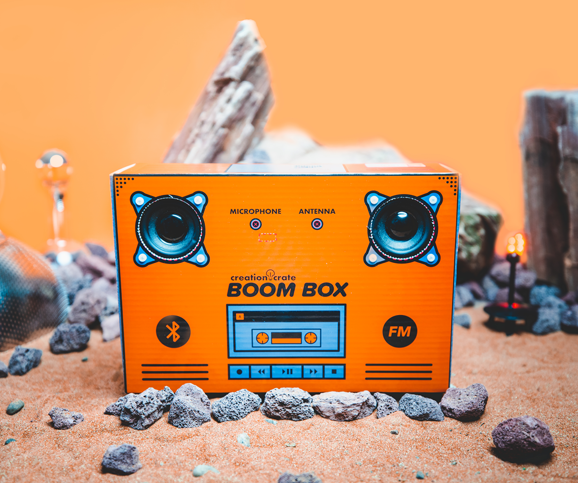 Electronics Challenger
These projects are not for beginners. We recommend completing at least a couple of projects from Electronics Beginner first. Challenger projects are meant to test your knowledge and give you a functional product that you can use at home.
Learn More →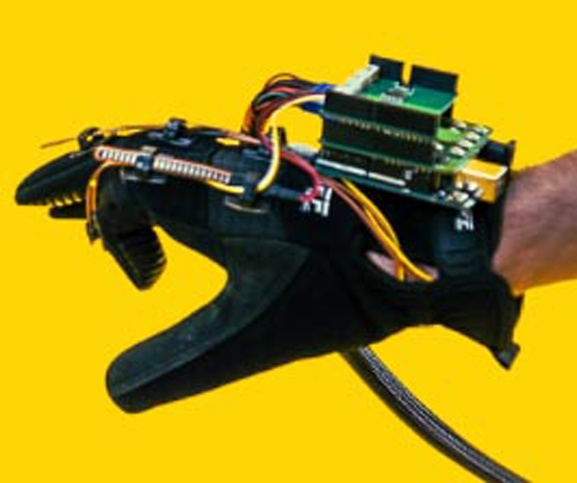 Engineering
Learn Engineering by building a bio-mechanically controlled mech leg and take your first step in becoming real-life Iron Man!
Learn More →