ENGINEERING COURSE
Learn Engineering | 3 Project Progression | Ages 10+
← Back to product info
Choose Your Plan
1 Project per Month
---
$99.99 / month
+ shipping
* ends on month 3, pause or cancel any time
---
Distance between the tip of your middle
finger and the bottom of your palm
---
What you get:
✓

1 project every month

✓

Access to online classroom

✓

Email/video/call support
Free Shipping
All 3 Projects At Once
---
$299.99 / billed once
+ FREE shipping


---
Distance between the tip of your middle
finger and the bottom of your palm
---
What you get:
✓

All 3 projects at once

✓

Access to online classroom

✓

Email/video/call support
"My only complaint is that they don't have more projects. I would do hundreds of these if they had them."
↓ What you'll be building ↓
Step 1: Mechanics
Build the alpha leg of your own mini mech.
Step 2: Electronics
Add electronic control to the mech leg.
Step 3: Control
Add biomechanical control to your mech leg.
The future of engineering
Developed in partnership with Exosapien technologies
The inventors of the world's largest mech suit!
What You Get
ALL THE COMPONENTS YOU NEED
Get hands-on with microcontrollers, breadboards, sensors, and more!
ACCESS TO ONLINE CLASSROOM
Packed with video tutorials, learning resources, challenges, and one-on-one support whenever you need help!
Frequently Asked Questions
Who is this for?

The Engineering Course is recommended for ages 10+ but can be completed by a wide range of learners. The Engineering Course is for:

Children as young as 8 years old can complete each step with a parent.
Teens who want to create an awesome project and learn about mechanical, electrical, and control engineering.
Parents who want their children to develop a strong foundation in STEM.
Hobbyists who want to learn new skills and concepts in engineering or refresh their knowledge.
College students who desire hands-on experience in engineering that they aren't getting from school.
65 year old retirees wanting to keep their mind sharp and be tech literate
Adults who want to stay ahead of the curve of tomorrow's technology.
What's inside?

You'll receive all the components you need to complete each step, delivered directly to your door. We send you everything to build a fully-functional mechatronic leg, so endless trips to the store are a thing of the past.
Do I need any prior experience?

No experience is necessary. You can start the course as a complete beginner. The Engineering Course, like all Creation Crate courses, is progressively challenging.

The course covers the basics in Step 1, and then introduces more information and new concepts that build on what you've already learned in the previous steps.
What programming language will I learn?

The Engineering Course teaches programming using the Arduino language (C/C++). We focus on teaching real-world skills used in everyday tech careers.
What components will I learn about?

This course introduces you to a wide range of electronic components, from microcontrollers to ExoGloves, motion sensors, and everything in between.
What's inside the online classroom?

The Online Classroom is where you'll get step-by-step instructions, detailed video demonstrations, and one-on-one guidance.

Each lesson walks you through how to assemble your components and clearly explains the key concepts that allow the technology to function.
Do you offer any support?

We offer one on one support through email, phone, and video!

No matter what problem you are trying to troubleshoot, Creation Crate will get on a call with you and go step by step through your project until it is completed.

That is our promise to you!
When will I get my first shipment?

We ship projects within 2-4 days of purchase. Shipments are usually received within 3-5 business days of transit in the US and Canada. Order by December 18th to make sure your order arrives by December 25th. Please be advised that shipping in the holidays may be subject to delays from carriers. International shipments spend 8-21 days in transit.
How do I measure my glove size?

To get your glove size, measure the length from the tip of your middle finger to the end of your palm.
What is the return policy?

Free & Easy Returns! If you aren't happy, you are able to refund and return your kit within 14 days after shipment. Have a missing or broken part? Get spare parts sent to you for FREE! There's a reason people say our "customer support is the best EVER". If there is an issue or problem, we will make it right.
Check out our other courses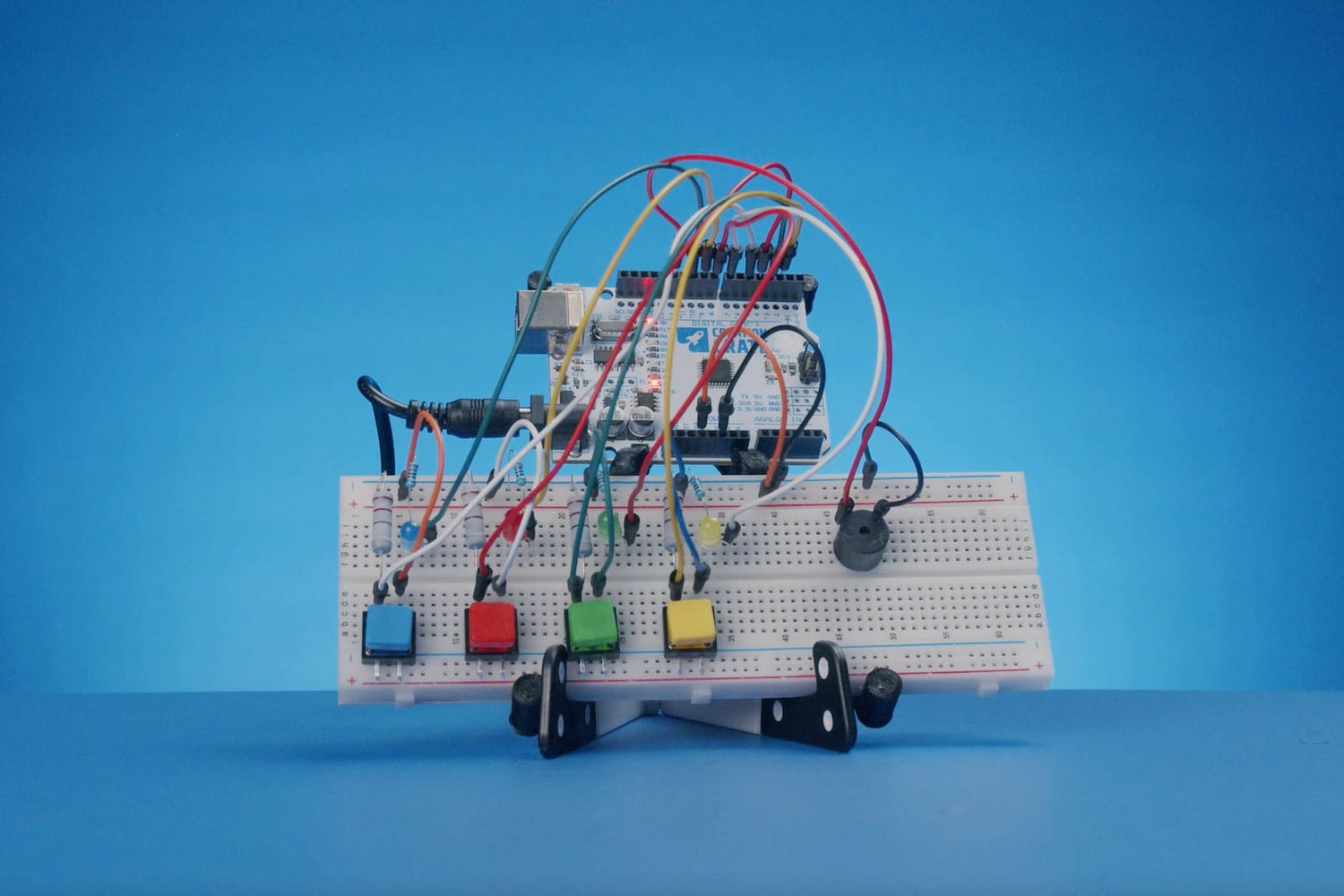 Electronics Beginner
Learn Electronics, Coding, and more with education packed tech projects delivered to your door.
Learn More →
Electronics Challenger
These projects are not for beginners. We recommend completing at least a couple of projects from Electronics Beginner first. Challenger projects are meant to test your knowledge and give you a functional product that you can use at home.
Learn More →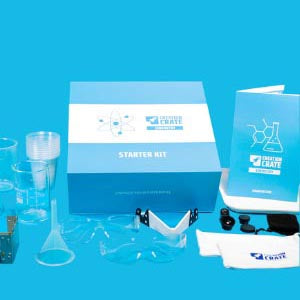 Chemistry
Learn Chemistry with fun experiments and educational lessons delivered to your door.
Learn More →
Choosing a selection results in a full page refresh.
Opens in a new window.